Dust-Free bleach with grape seed oil. Protects the hair fiber preserving its structure. Lightens uniformly up to 9 shades. Violet and blue pigments aid in the neutralization of unwanted yellows. Its unique and homogeneous consistency is maintained throughout the process providing control and safety at the time of discoloration.
Exclusive product for salons and hairdressers.
Improper handling of this product may be hazardous.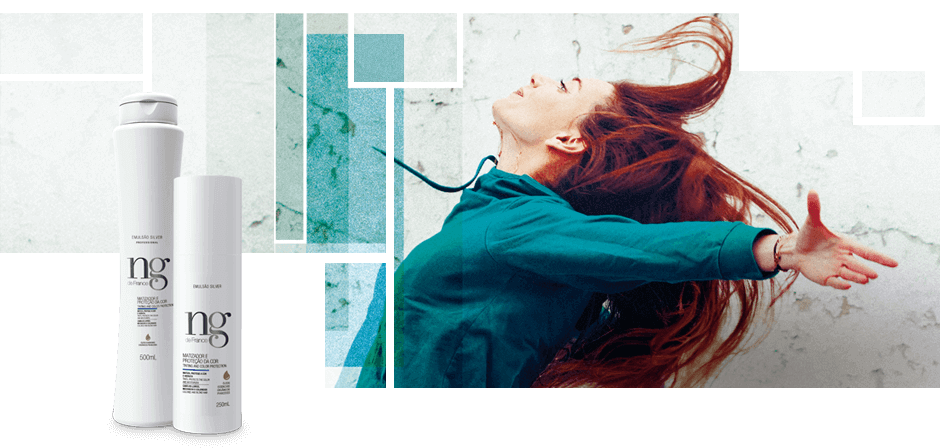 Conheça a linha profissional da NG de France